Cover image by Jie Huang, Vincent Min, CJ Yang



Image above: Huang, Min, Yang

Description

ARC 570: "Human Experience Design (Hx) Methods for Architecture" was taught in the winter of 2019 at the University of Waterloo School of Architecture. This course introduces students to exploratory human experience design processes for use in architecture.

In this course, student teams deployed Hx methods to evaluate the four aging in place building typologies identified by the Canadian Housing and Mortgage Corporation (CMHC). Following course wide university ethics approval, student groups were assigned typologies for which they developed 'generative toolkits' for use in human testing sessions with volunteers from outside the school of architecture community.

These toolkits were carefully calibrated by student teams to uncover the functional and emotional opportunities and barriers for each CMHC aging in place typology in question. Student groups each ran two testing sessions with home owners: one with a young, recent home owner and one with an older resident. Following these sessions - student teams spent two weeks analyzing and frameworking observations into recommendations: one for the architecture of aging in place, and the second for the design of future toolkits.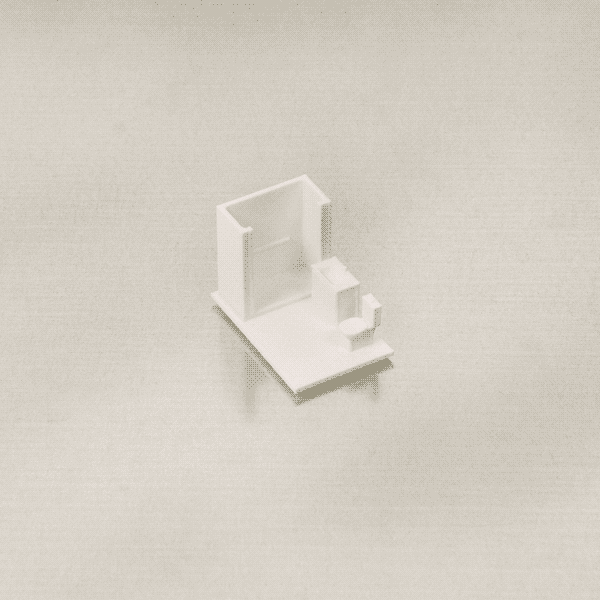 Image above: Huang, Min, Yang



Image above: Brownlie & Rak



Image above: Robinson, Terzian, Croll




Image above: Huang, Min, Yang